SET to Lead: Women in engineering and technology
Katalytik, working in collaboration with UCL Engineering, received funding to address the differences in transition rates between male and female engineering and technology students into relevant jobs. Katalytik approached ORP to collaborate on the project and undertake a survey of engineering students.
The student survey into career choices had over 4,500 responses, including 1,200 women:
Women are less likely than men to be working in engineering and technology roles six months after graduating
Women in the final year of undergraduate engineering courses are as likely as men to express the intention to work in engineering and technology roles
Female graduates more likely than male graduates to be undertaking some form of further study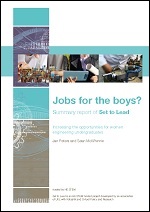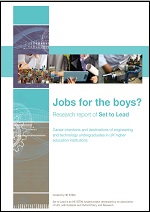 Good practice to help build inclusive assessment
One of the outputs from SET to Lead was a guide to good practice in assessment centres based on from a wide range of employers and gender inclusion experts.